Roof Leak Expert in Sydney
At Sydney Emergency Plumbing we can help with repairing your Roof Leaks. If you are experiencing a roof leak or wish to replace your roof call us today for a quotation. 1800 862 565
In an emergency, during poor weather conditions, Sydney Emergency Plumbing can attend your property. We can provide a temporary solution to control your roof leak by installing tarpaulins to prevent damage to your property.
Sydney Emergency Plumbing can repair or install a new Colourbond roof to your property. The new Colourbond roof can be matched to your existing colour scheme and help prevent future roof leaks.
At Sydney Emergency Plumbing we provide the following services in relation to your Roof Leak :
At Sydney Emergency Plumbing we are available to fix your roof leaks, 24 hours / 7 days a week
Call Sydney Emergency Plumbing to obtain a no obligation quote to fix your roof leak.
Putting a roof back over your head…
There's not much point in having a roof over your head, if all sorts of things can just make their way through it! Roof leaks are a true pain … but worse, they can be dangerous if water makes its way over to electrical appliances, and costly if the water sits on your carpet for more than few hours. Sydney Emergency Plumbing knows that roof leak repairs can't wait … and we're standing by, ready to put the roof back over your head!
Roof leak do's and don'ts…
Feeling invaded by drips and drops as you sit in your home? It's important that you follow the do's and don'ts of roof leaks: 
We're experienced in identifying the source of roof leaks and fixing them quickly and thoroughly. We can fix:
We offer fixed pricing for repair of roof leaks. Give us a call and a few basic details, and we'll give you an over-the-phone estimate of the costs.
Once we arrive, there is no chance of the job 'blowing out' – your roof leaks will be fixed exactly at the cost you expected, with fast and friendly service!
Get in touch for fast roof leak repairs!
Pick up the phone and call Sydney Emergency Plumbing on 1800 862 565, and speak to a real person about your roof leak repairs. We service all Sydney suburbs, and can usually have the roof back over your head within hours!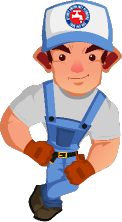 Don't hesitate to contact us and let our expert team in sydney help you restore your roof to its former glory!
Sarah Anderson
2023-03-20
After receiving an obscene quote from what I now understand to be a less than reputable plumber, I found Sydney Emergency Plumbing after a quick google and contacted them after hours for an urgently needed second opinion and advice. I am so glad I did!! Dave came out first thing the next morning on the Saturday and did a thorough inspection of the issue and gave us a significantly more reasonable quote. Dave and his team were here first thing Monday morning to replace the damaged pipe going into the sewer line. They were professional, did quality work and have left everything neat and tidy. They have made an extremely stressful situation considerably less so. I would have no hesitation in employing their services again in the future. Thank you to Dave and team.
Wayne and Tilby did an awesome job. Prompt and professional plumbing service that goes the extra mile. Will definitely use S.E.P in the future. Thank you. Very happy with your plumbing service.6 stars from us.
We have used this company every year since moving into our house. We have the sewage drains cleared out every year after an emergency one New Years. Today we woke to ankle deep water and flooding in the house, Brandon came out and cleared the storm water drains. We are very thankful!
Alasdair Donaldson
2022-03-01
They were quick and friendly! Did a great job! Now the only thing bubbling up in my bathroom are my unresolved personal issues.
Are these guys the best plumbers in Sydney? Plumbers do such an important job and unfortunately I haven't had much luck with them over the years. When a flexible hose sprang a leak late on a Friday night and couldn't be turned off, I needed an emergency plumber urgently. After hearing nothing back from the first three I contacted, I tried Sydney Emergency Plumbing. Oscar rang me back within minutes and gave me a fixed quote for the job. Given that it was a Saturday morning, I expected to pay a lot more and it was then that I began to realise I was dealing with a professional company with real integrity. Within about two hours the job was done and it was easy to tell it was a high quality one. I was so impressed I asked Oscar to quote on some non-emergency work in my bathroom and toilet. He got back to me quickly and the quote was lower than the one I already had for the job. Given how happy I had been with Oscar's work, I had no hesitation going ahead with it. Warren came out a few days later and proved just as impressive as Oscar - a real professional with strong technical and customer service skills. I'm a fussy client and Warren did everything humanly possible to keep me happy. A couple of weeks later, I noticed that one of my downpipes was blocked and overflowing. I contacted Sydney Emergency Plumbing again and they were out on the Monday. Yes, they also remove tree roots! This time Oscar was joined by Brandon, who also showed himself to be of the highest calibre. The boys did an excellent job for a more than reasonable price. My drains are now flowing like the Nepean River, as the recent heavy rains in Sydney proved. To call these guys emergency plumbers sells them short - they proved to me they can do any plumbing job for a fair price and with the utmost professionalism, skill and customer care. Well done to the team and to the owners and operators of this business. It's not easy to put a great group together and offer such an excellent service. I wish all of them every success and I hope they'll be around for many years to come.
Brandon came on New Year's Eve to come fix a leaking tap. He was friendly, timely, cleaned up after himself and also explained the problem so I could understand what was going on. Thanks!
David from Sydney Emergency Plumbing was prompt, efficient, polite and helpful and solved our problem within the hour. Highly recommended
These guys deserves more than 5 stars review with such exceptional service! I have a blockage on my kitchen sink which ended water was overflowing under the sink and sipping to my daughter's room carpet. I called up and Kate was on the line telling me she'll have to call me back once she checked with one of the plumber's availability. 10 - 15 mins later she called me back and booked me in for the next job. An hour or so, the plumbers came identify the issues and fixed the problem. Overall, this whole experience was so outstanding and I'm so glad and relief I called them up. Kate, David and Oscar, if you're reading this.. thank you again for the big help!